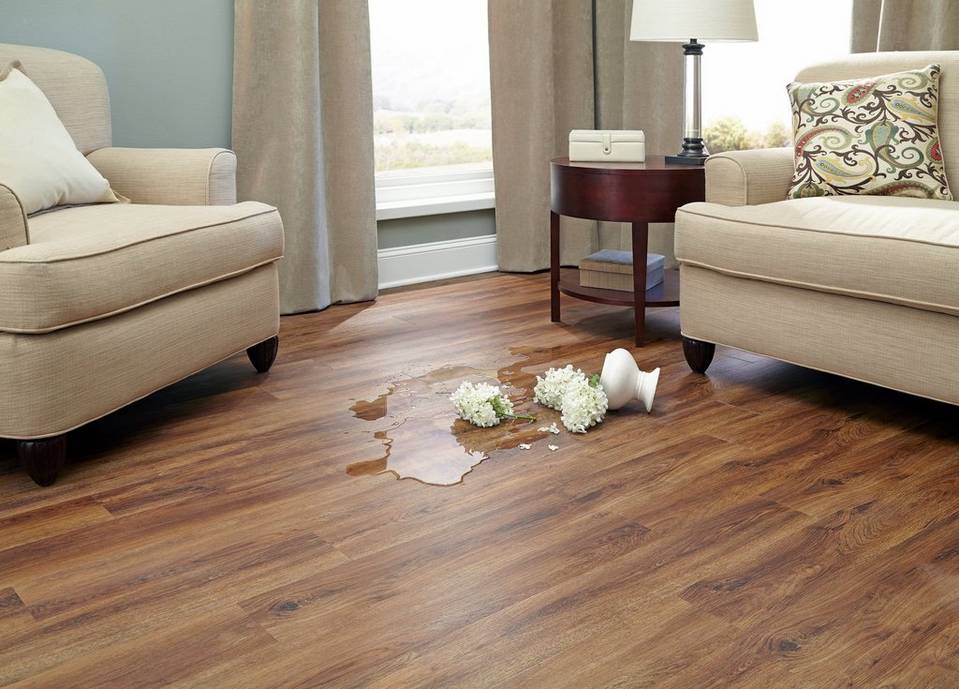 After spending so much time at home as coronavirus plagued 2020, many of us have decided to upgrade our home interiors.  Even if you eventually plan to sell, it makes sense to enjoy the home improvements before that event actually occurs.  To help you decide what type of flooring will work best for your situation, we'll highlight some of the top flooring trends for 2021.
Natural Colours
After a turbulent year, getting back to the calmness of natural colours is fitting.  Stark and austere black, white and stainless steel colour patterns aren't providing the warmth we crave after being made to stay away from family and friends for so long.  Light brown coloured floors lend a warm, organic feel to a house and give us respite from an uncertain, rapidly changing outer environment.  Bring some tranquility into the house by choosing oak or walnut inspired flooring.
Longer Planks
Longer floor boards have frequently been used to make small spaces look larger.  But they also create a smoother, cleaner, more continuous look than a patchwork of shorter planks.  Longer planks avoid the choppy feeling created by smaller pieces.  Instead they inspire balance, consistency and order – things we could all use more of this year.
Water Resistant Wood Floors 
One of the most commented on drawbacks of hardwood is its susceptibility to moisture, humidity and spills.  Technological advances have meant that newer laminate and engineered hardwood floors have been designed to be water resistant or even waterproof.  Now there's no cause for concern if you envision a wood floor in the bathroom, basement or kitchen.
Matte And Satin Finishes
As opposed to semi gloss and high gloss finishes, matte and satin finishes are much easier to maintain.  Matte and satin finishes hide dust, dirt, dents and scratches much better than glossy finishes.  Just because we're spending more time at home doesn't mean we want to spend that time cleaning the floors!  Flatter finishes are easier to keep looking good for longer periods of time.
Textured Floors
Textured floors, such as wire brushed or hand scraped, bring out the grain of the wood.  They have a similar look to distressed wood, but you're not dealing with old, repurposed planks.  Textured flooring hides dirt and scratches while providing an interesting vintage look.