Solid Hardwood Flooring Toronto
Solid Hardwood Flooring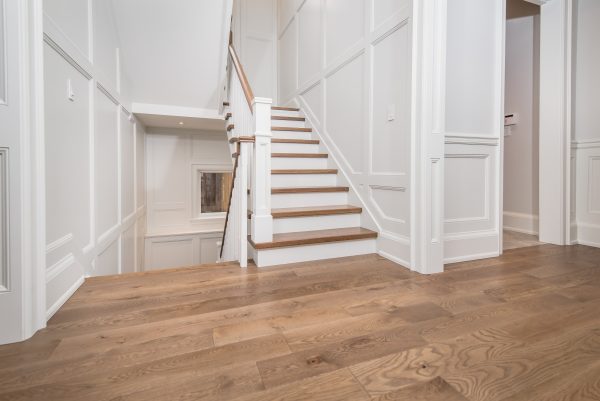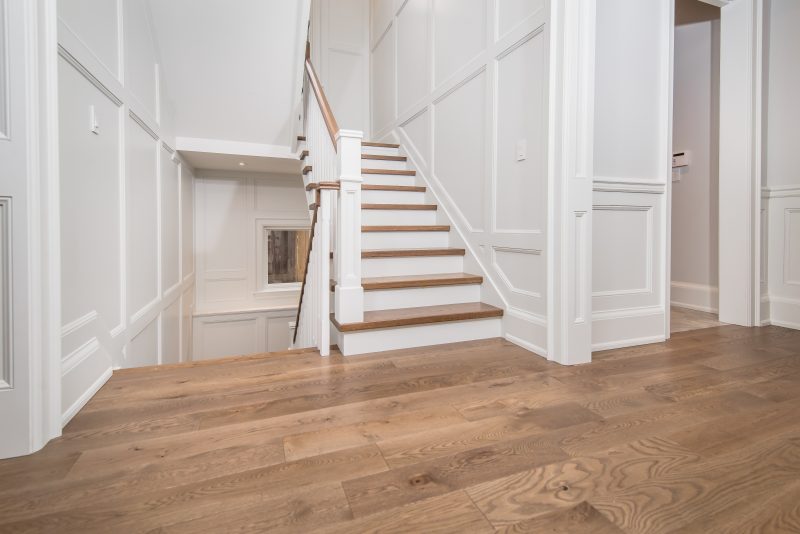 Pre-finished, solid hardwood flooring has come a long way in the last 35 years.  In the beginning pre-finished hardwood flooring was commonly available as a narrow plank of wood usually 2-1/4" x ¾" in size.  The species were usually Red Oak or Hard Maple, and the hardwood flooring was offered in some colours and often in a high shine.  Today pre-finished, solid hardwood flooring is available in a variety of widths, mostly 3-1/4" and 4-1/4" wide.  The colour choices are dynamic and varied and the demand for shiny, smooth finishes is much less.  Today phrases like "hand-scraped", "wire-brushed", "low shine", and "matte finish" are much more commonly requested.  This is in part due to the ability of these finishes to hide minor imperfections like nicks, dents and scratches that happen over the lifetime of a hardwood floor.  The species available are no longer limited to Red Oak and Hard Maple, and while these species are still popular, Hickory, Walnut, White Oak, Ash, Yellow Birch and Beech are possible choices as well.  Each species has a unique look as well as a specific set of characteristics.  The more you know as a consumer the easier it is to make the right decision for you.   All solid hardwood has the ability to be sanded and stained at any time in the future, although a good quality brand means you won't have to consider that for 20 years or more due to the durability of the finish.  Please remember that having the proper relative humidity and temperature is one of the most critical factors in maintaining your hardwood floors.
Our professional staff at Invision, Hardwood & Décor Inc. will spend the time to show and educate you on all these important and subtle differences in pre-finished, solid hardwood – not every style is a fit – your personal taste along with your lifestyle will influence the direction we guide you in.  No matter where you are in Toronto, Vaughan or anywhere else in the GTA we will be there to provide the best service and expertise.
Call us today to book an appointment at our showroom at 905-669-8300.
SOLID HARDWOOD FLOORING GALLERY