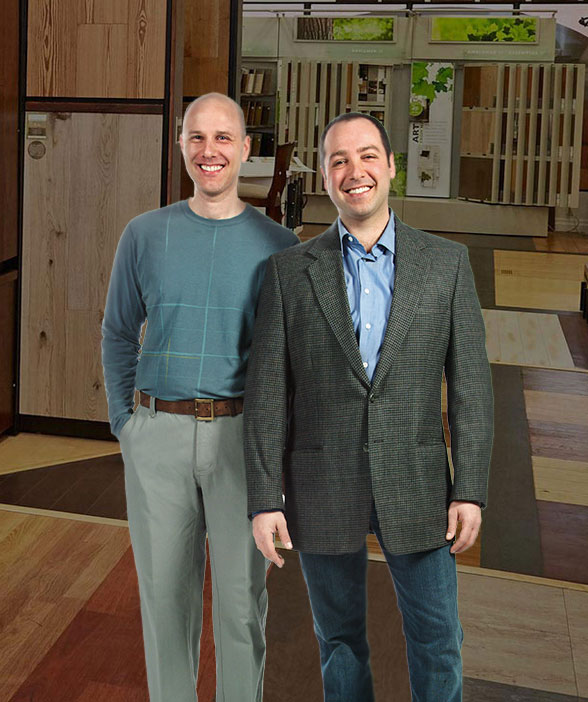 New hardwood flooring is the foundation for any kind of renovation big or small.  At Invision hardwood & decor we call hardwood your "Fifth wall".  There are so many possibilities, so whether you are a homeowner, contractor or interior designer, we at Invision are committed to providing you the knowledge and expertise to make the right choice.
We understand that the prospect of choosing a new hardwood floor can be confusing, daunting, even intimidating.  With so many colours, species, textures, and styles to choose from which one is the right one?  Should you choose solid hardwood, engineered hardwood, vinyl or something else?  This is the perfect reason to book an appointment and meet with one of our experts here in our beautiful showroom.  Have a coffee or a tea, and we will take the time to help you narrow down and figure out what product is best for you, your needs and your lifestyle.
A good tip to make your experience in selecting a floor easier is to bring a few things in to the showroom.  Bring in some pictures of your space, the more pictures the better.  A layout or sketch of your floor plan is also helpful. Come in with some paint chips, a piece of tile or fabric swatch even a small piece of furniture or drawer face that defines your style and taste can be helpful.
Remember we are a full-service outfit.  Not only do we provide you with materials but we are expert installers as well.  If you would like to do it yourself no problem we can provide you with some helpful tips as well.
We have been doing this a long time so let us help you make choosing the right floor a great experience.