Leather Flooring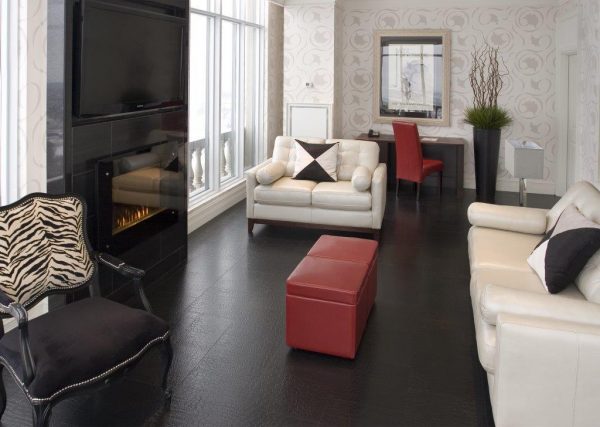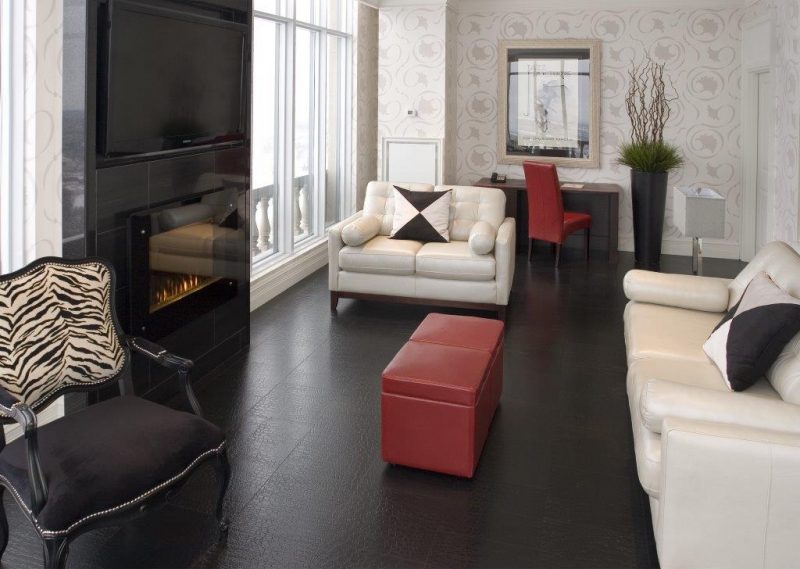 Leather flooring is another niche category in the world of floor coverings over all.  Leather flooring is exactly that – the top surface is real leather – often collected as the off-cuts from other leather producers (think shoes, furniture etc), these recycled bits of leather are ground up, pressed back together, patterned and stained to create a very fun and funky flooring option.  Leather, like cork, is an built on an engineered platform in the form of click, floating floor. It's warm and durable and very unique.  Leather flooring might be installed in a home's den, bedroom or basement as well as on the wall to create a dynamic wall feature.
Our professional staff at Invision, Hardwood & Décor Inc. will spend the time to show and educate you on all these important and subtle differences when it comes to leather flooring – not every style is a fit – your personal taste along with your lifestyle will influence the direction we guide you in.  No matter where you are in Toronto, Vaughan or anywhere else in the GTA we will be there to provide the best service and expertise.
Call us today to book an appointment at our showroom at 905-669-8300.
Brands We Carry