Wide Plank Flooring Toronto
Wide Plank Hardwood Flooring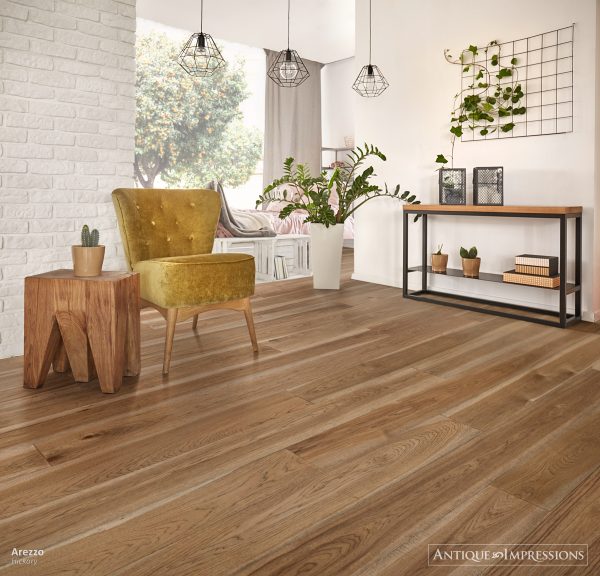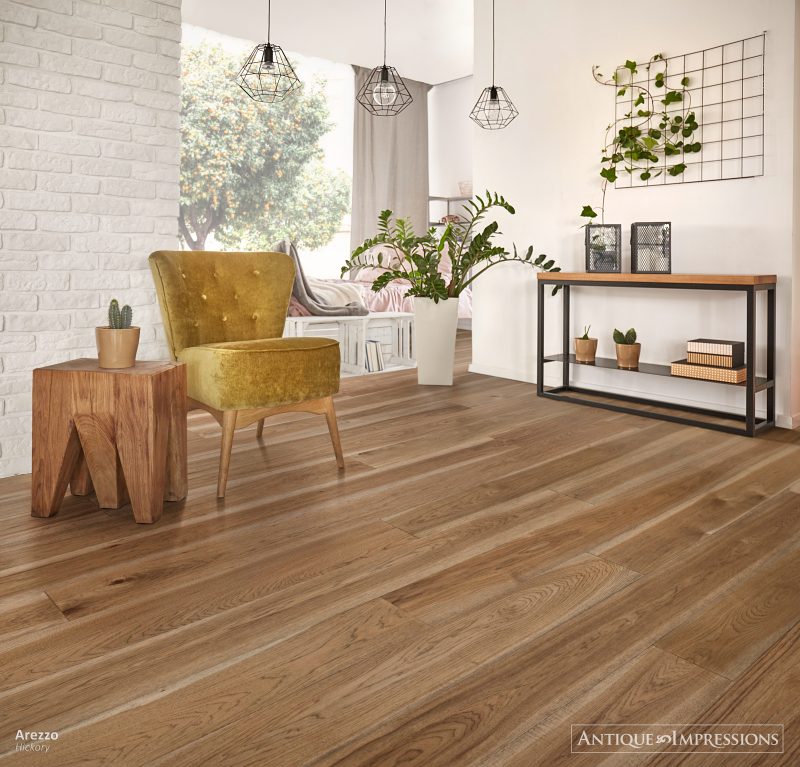 Wide plank hardwood flooring is a category that will almost exclusively be found in the world of engineered hardwood flooring.  Most woods wider than 4-1/4" transition from a solid format to an engineered one. Engineered hardwood is designed so that the top layer, sometimes called the veneer or lamella, is hardwood, but below the veneer consists of plywood, HDF, soft wood and even hardwood fillets.  This platform allows engineered hardwood to do things solid hardwood can't.  These things include producing a wider plank of flooring – anywhere from 5" to 8" wide – the wider widths are more stable due to the engineered format, and therefore are less likely to move due to expansion and contraction.  Engineered hardwood is available in narrower widths like 3-1/4", but the ability to go wider than traditional solid hardwood is what makes engineered so popular today.  Additionally, unlike solid hardwood, engineered hardwood can be glued down to concrete or plywood, it can be floated, either by gluing the planks together or by clicking them together and its warrantied over radiant heat (not all species).  Most major hardwood flooring companies offer their collections in both engineered and solid platforms while some other companies have decided to focus almost exclusively on engineered flooring only.  Costs will vary but engineered hardwood flooring can be more expensive than solid hardwood flooring due to the width and sometimes the length of the plank.  The good news is engineered hardwood flooring is as diverse in terms of available species and finishes as solid hardwood.
This is great news because wide plank hardwood flooring has become more and more popular over the last several years.  Designers have embraced the wider look and the consumer and contractor have really caught on.  Wider hardwoods had been associated in the past with a more rustic, cottage style of design and while this is still true, wider planks have been included in very modern and transitional designs as well.  Much like solid hardwood, wide plank flooring is finished smooth and matte as well as hand scraped, and wire brushed. Its available in almost every species of wood as well.  Once limited to wide open spaces, the thinking being that a wider board could only be appreciated in a larger room or space, wide planks are being installed everywhere.  Even in rooms as narrow as 10' or 12' wide, wide plank flooring looks great.
One thing to remember with many of the wider plank floors is that the installation of these engineered hardwoods will be different.  Wide plank hardwood flooring will be either glued down using a full spread glue down method, or an installation known as a glue assist which requires both nails and glue to install the floors.   Remember, even though wide plank flooring is an engineered product which is more stable, the wider you go, engineered hardwood will still want to move.  Having the proper relative humidity in one's home is one of the most critical factors in maintaining your hardwood floors.
Our professional staff at Invision, Hardwood & Décor Inc. will spend the time to show and educate you on all these important and subtle differences when it comes to wide plank flooring – not every style is a fit – your personal taste along with your lifestyle will influence the direction we guide you in.  No matter where you are in Toronto, Vaughan or anywhere else in the GTA we will be there to provide the best service and expertise.
Call us today to book an appointment at our showroom at 905-669-8300.
Wide Plank Flooring Gallery